Important News from St. Louis Academy of Dance - 8/4/2020
NNews - Hear directly from our SLAD Directors about the 2020 Showtime changes and unique opprotunities! We will be sending out information soon about our Virtual Showtime 2020 Event!


SShowtime 2020 - Due to the regulations that are in place for the Covid-19 virus response, Showtime 2020 that was originally scheduled for June 8th, 2020 will now be performed VIRTUALLY! This will be a unique and fun experience for all, and assure the safety of all of our dancers and families.
VOnline Virtual Classes! - Even with all of the Covid-19 closures, St. Louis Academy of Dance is still holding classes...ONLINE! All of our classes are being held online at this time where all of the teachers and students can continue their dance routines and classes during their scheduled class times. Even though we are not able to hold any physical classes at the SLAD studios this has not stopped our incredible dancers from continuing their dance education.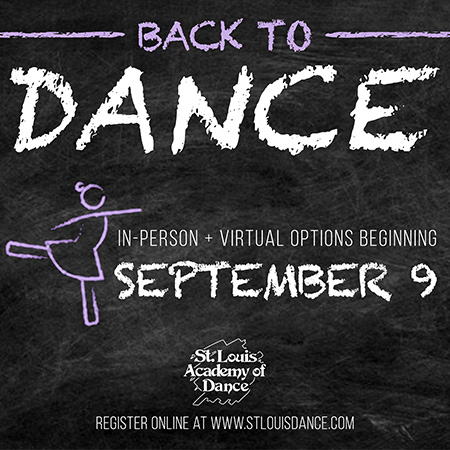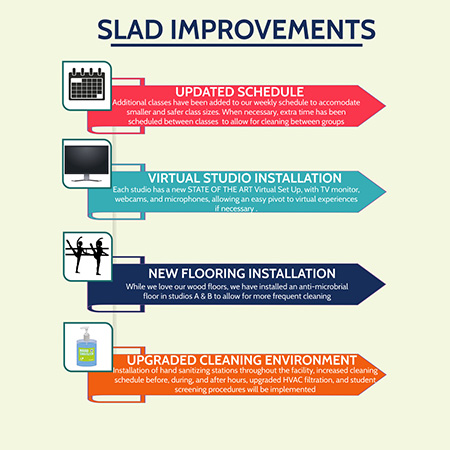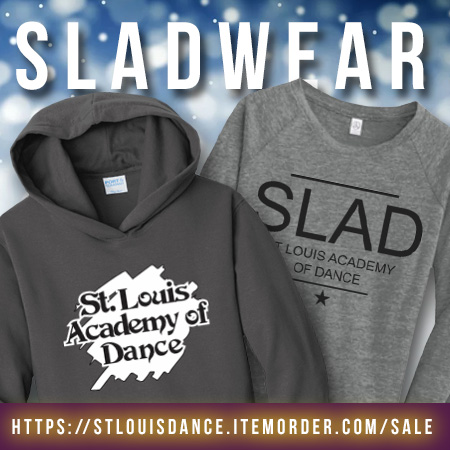 Hello and welcome. We are
St. Louis Academy of Dance!
So let us introduce you to the world of dance!

Latest News and Events
Click the images below for additional information