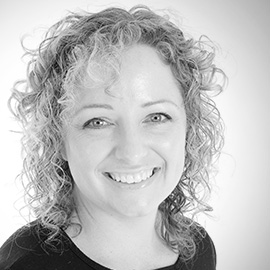 Kacy
- Kacy Voskuil
Owner, Artistic Director
Owner and artistic director, Kacy Voskuil began her dance training at St. Louis Academy of Dance with founder Linda Green. She studied under Ms. Green and other instructo...[ MORE ]
Owner and artistic director, Kacy Voskuil began her dance training at St. Louis Academy of Dance with founder Linda Green. She studied under Ms. Green and other instructors such as Stanley Herbert, Jim Akman, Ludmilla Dukoudovsky, Tracy Speller, and Kathy Thiele. Miss Voskuil went on to complete SLAD's teaching apprentice program and has been instructing all levels and disciplines of dance at SLAD ever since.

"When I hear music, I see dance..." She is a choreographer and director of Pazazz Performers and has choreographed numerous musicals in the St. Louis area. A Pazazz alum herself, Miss Voskuil has an extensive performance career including Webster University Dance Ensemble and BFA concerts, High School and Community theater musicals, and hundreds of Pazazz performances.

As an accomplished Clayton High School graduate, Miss Voskuil completed her Bachelor of Arts degree in Dance at Webster University under the direction of Gary Hubler and Beckah Voigt, with guest instructors including Jennifer Medina, Kristine Kardell, Nick Pupillo and Eddie Ocampo; studying ballet, tap, jazz and modern, plus improvisation, composition and dance pedagogy. In 2005, Miss Voskuil took the position of Associate Artistic Director of SLAD, becoming Artistic Director in 2006.